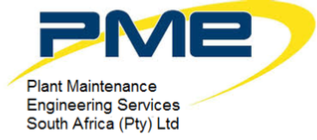 We are a ceiling, partitioning and access flooring under structure steel systems manufacturer and distributor. We have pioneered the ultimate combination of advanced ceiling grid, dry wall skeleton composition and the accessories used to install these systems, with innovative magnesium, gypsum, cement fibre and mineral fibre board cladding and inlays.
We have developed several different access flooring panels including our highly innovative Solid Lock Access Flooring system which is totally multi-functional and can be interchanged with several other systems on the market.
We distribute through our extensive branch and specialist distributor network ceiling tiles, suspended ceilings, gypsum boards, magboard, cement fibre board, mineral fibre tile, metal pan ceilings, plasters insulation and all other accessories used within the interior structures of domestic houses and commercial buildings.
At SuperTec we understand that every project is unique, every component is special and every timeline is different. We pride ourselves on offering a flexible solution that matches and exceeds the individual needs of each contractor. Our investment in a complete supply chain solution, from our manufacturing plant in Alrode to our growing network of branches and our status as a proudly South African company gives us the edge in servicing the individual needs of contractors best. Contractors feel confident that at SuperTec they will find the right solution for their project
PRODUCTS
WE OFFER AN EXTENSIVE RANGE OF PRODUCTS INCLUDING:
Ceiling Tiles • Metal Pan Ceilings • PVC Ceiling Tiles • Ceiling Cornices & Accessories • Access Flooring Systems & Accessories • Gypsum Board
Magnesium Oxide Board • Dry Wall Systems & Accessories • Aluminium Profiles • AMF Mineral Fibre Ceiling Tiles • Suspended Ceiling Systems
CLICK ON THE CATEGORY OF PRODUCT YOU ARE LOOKING FOR:
CEILINGS
PARTITIONING
ACCESS FLOORING
GYPSUM
FIXINGS
MAGBOARD
ALUMINIUM CEILINGS
ACOUSTIC CEILINGS
ACCESSORIES
CORNICES
ALUMINIUM EXTRUSIONS
SUPERTEC is a company that is dedicated to being the most reliable, flexible, efficient, innovative &
straightforward manufacturer & distributer of ceiling, partitioning & access flooring systems in Africa.