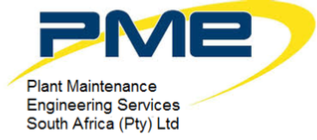 SURFACE PREPARATION SERVICES
PME Services – provides any type of surface preparation treatments as per client requirements. With more than 20 years of experience & mastery in surface preparation, we have expanded our wings to accommodate any size of project.
PME continues to be recognized as a leading provider of abrasive blasting services within the industrial market. Abrasive blasting provides a number of significant advantages for our clients, most notably easier and more effective inspections and more efficient and timely equipment repairs. Abrasive blasting combined with our painting and coatings expertise enables our clients' facilities and equipment to be well maintained and have an extended operating cycle.
Pre-Cleaning – Removal of surface contaminants by solvent spray, vapour degreasing, steam cleaning, emulsion cleaning and chemical paint stripping.

Hand tool Cleaning

Power tool Cleaning

Abrasive Blasting- Removal of surface contaminants or achieving specific surface profile as per client requirements by any media that is Silica, Shot, Grit, Glass, Dry Ice etc.

Centrifugal Blasting

Water Jetting- Pressure capacity from 1600 PSI up to 40,000 PSI.

Water Blasting – Grit, Sand or Slurry with specific Inhibitor to achieve required specification.

Clean, dry, low dust, reusable technology can achieve results while protecting what's important – the environment, your assets
IMPORTANT NOTES - Structural designs & Installations