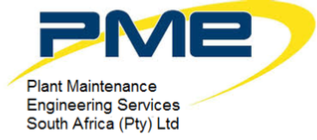 DVF-100 &

DVF-50
Transformer Oil Purification

Unit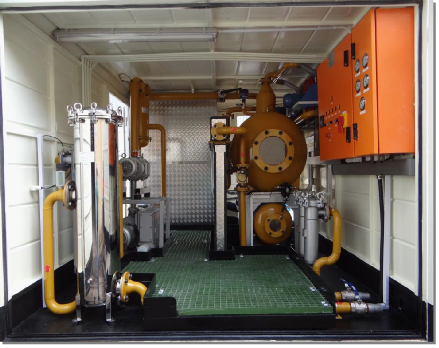 Machine Standard
Features




A compact Programmable Temperature Controller and an Operator DB Terminal are supplied to allow ease of operation and a clean installation.




Operation of the system is as simple as pressing a single button on the ODBT. The system undergoes a controlled start-up fully automatically. The ODBT are fitted with identification lights & component names to clearly identify the status of each during the process. In the event of an abnormal condition, the level controls attempts to correct the problem automatically. If the condition does not self-correct, the control circuit executes a controlled shutdown of the equipment and alerts the operator of the problem. Manual shutdown is also a single-button function. Manual overrides are available on the ODBT for the purpose of troubleshooting or final draining of the unit for transport or maintenance.




PME Services (PTY)LTD Purifiers utilize BUSCH pumps, which have a very suction and a long field life. The pumps are direct-driven so that belts, pulleys or gear reducers are not required. The purifier is constructed with butt-welded fittings installed by certified welders wherever possible. This minimizes oil leakage, which is especially important on portable equipment.




PME Services (PTY)LTD uses low watt-density tube heaters that are in separate chambers & vertically fitted to provide excellent heat transfer and provide full element support. This is essential for long heater life in mobile equipment. We also use only full flow hydraulic relief valves and do not use the pop-off type that can subject the system to hydraulic shock, reducing component life and causing leakage.




PME Services (PTY)LTD systems are designed with the operator in mind. They are designed for ease of use and require only minimal monitoring when in operation. Maintenance for all PME Services (PTY)LTD purifiers is simple, and we use only superior quality components for their design. In fact, we maintain a supply of commonly used replacement parts and can ship worldwide to meet our customer's needs. Our friendly and knowledgeable staff can handle calls for assistance, and can also provide on-site assistance in troubleshooting or for operator training.




Our systems employ internally bypassed vacuum booster pumps so that the booster can be started at atmosphere with the backing pump. This eliminates the need for unreliable vacuum switches for starting and helps reduce apparatus evacuation time.